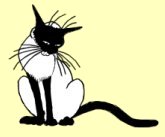 "ORIGIN" SIAMESE
Some explanations for, finally, seeing there more clearly ............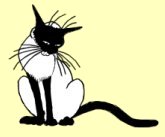 ----- PREAMBLE -----
First of all, excuse me for my english. Indeed, my prime language is french.
This document, these pages, engage only me. I assume the whole responsibility for it.
Nevertheless, this study is built most objectively possible. Indeed, I had many contacts with people of different countries. I also consulted many Web sites.
The love that I carry to Siamese is immense. So I wished to give the things in order, so that each one sees there a little more clearly.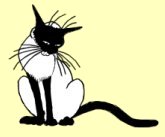 Thank you with you to give me your impressions, critics and/or appreciations are the welcome...........
***** Bibliography, some sources information : *****
"Siamese Cats : Legends and Reality" (Martin Clutterbuck, 2004) ; "Siamese Cat Book" (Vera M. Nelson, 1956) ; The Siamese Cat (Phyl Wade, 1934), The Batsford Book of the Siamese Cat (Phyllis Lauder, 1974)
Many web sites : catteries (breeders : von Falkenhöhe, Sarsenstone, Phai Thai, Las Joyas Thai, ... ), Félin club (LOOF, WCF, TICA, ...), breeding clubs (EUROTHAI, Club du Chat Siamois, PREOSSIA, Werkgroep Traditionele Siamezen Nederland, The Traditional Siamese Cat Association, ...) , organisations, ...... (all countries), ...
Many contacts : Belgium, France, Germany, Nederland, Schweiss, Italy,
A lot of documentations
A lot of thanks to all my sources, you who have same philosophy, to preserve and promote our Old-style Siamese.